EPD hopes to grow Community Service Officer program | News
EUGENE, Ore. — The role of a first responder comes in many different forms. As the need for this important job grows, the Eugene Police Department is hoping to shine some light on their Community Service Officers.
Captain Billy Halvorson said the Community Service Officer program has been a part of EPD since the 1970s. But over the last few years, these unarmed officers have received more attention.
"CSOs, their work has changed. They've become more involved with calls," Halvorson said. "Over time, the community has expressed a need and desire to have other responses besides an armed cop show up at their house if they don't need one, and so this is a direct correlation to that."
Halvorson said the police department has received funding from the Community Safety Initiative, which will now allow them to bring on more CSOs.
"The idea is that if we increase our CSO capacity, they can be more responsive, get the calls and take people's information, help them with whatever issue they are having, whether someone stole their bike or broke into their house. Then they will collect all the information, write the reports and forward it off to detectives," Halvorson said.
Halvorson said CSOs can respond to certain non-emergency calls rather than sending a fully-sworn officer.
"I kind of tease them as they're the helpers; that's really what they do," Halvorson said. "They are a huge support and tremendous asset to the police officers out there, and help us be able to respond to other situations and issues."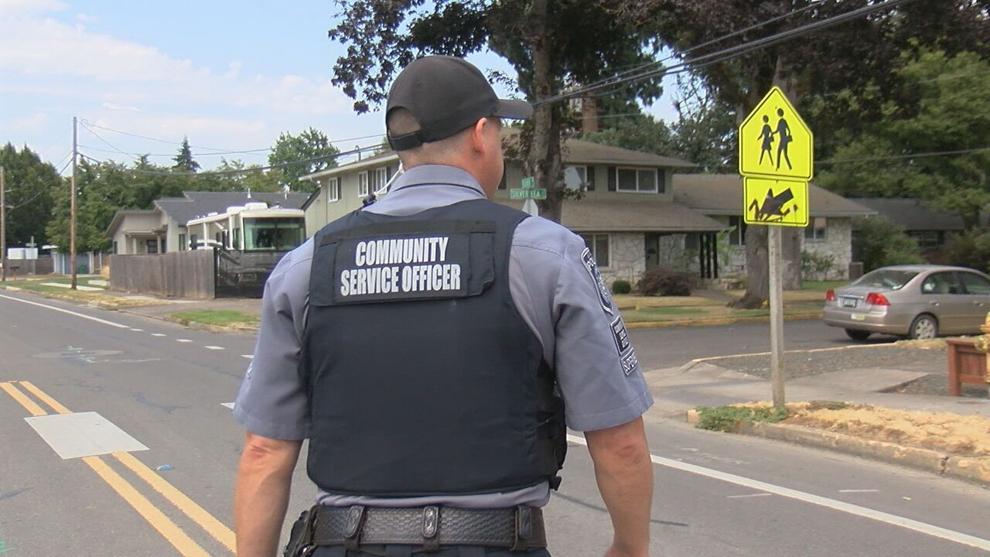 He said they're looking to hire five officers and eventually increase their team to 20 or more. In order to become a CSO, an applicant has to have a high school diploma or GED and at least one year of some sort of community service interaction.
"Ideally, we are looking for someone with that helper mindset and people-oriented. They are dealing with people who are not having a good day and are looking to make a difference in the community," Halvorson said.
This program also allows for movement within the department. Over time, some CSOs could move to a sworn officer position and vice versa. And with a staffing storage in the industry, CSOs help close the gaps.
"From a business sense, this is a perfect model because you are allocating the assets for the right thing," Halvorson said.
Community Service Officer Supervisor Colin Woolston said becoming a CSO is the greatest decision he's made.
"My primary function is to help people. I get to do a lot of cool things as far as really deep diving into investigations. I love returning property to people who have had their stuff taken," Woolston said.
Woolston said his favorite part about the job is the immediate impact he has on his community.
"One of the things we actively do as CSOs is, if there's an endangered missing person in the town or a missing juvenile, we'll go out and grid search for people. And to find people and bring them back to their families, that is such a rewarding thing," Woolston said.
Woolston said on slow days, he responds to three to five calls. But on busy days, he could be on the move going from call to call, responding to roughly 15. He said they also take about 10 to 25 desk calls a day where they'll write reports on incidents that don't need a police officer.
"There's a lot of details in this job," Woolston said.
He said his hope for the coming months is to create a stronger relationship with the community.
"All I want to do on a daily basis is get out there and help people and do the best I can to serve the community. Hopefully, that will build a little better reputation for police in general," Woolston said.
https://www.kezi.com/news/epd-hopes-to-grow-community-service-officer-program/article_5e33263e-1e9d-11ed-a8c2-c722ed06bb03.html